Spring
Founders / Executives
Philippe Cantet, Laure Favre et Ben Guerville
Spring provides customers with homecare products with formulas that are good for the planet, the home and the health through an efficient subscription model
SPRiNG reinvents Laundry and Homecare products for the next generation: clean and efficient ranges that are better for you and the planet - and delivered right into your mailbox.
They're hiring!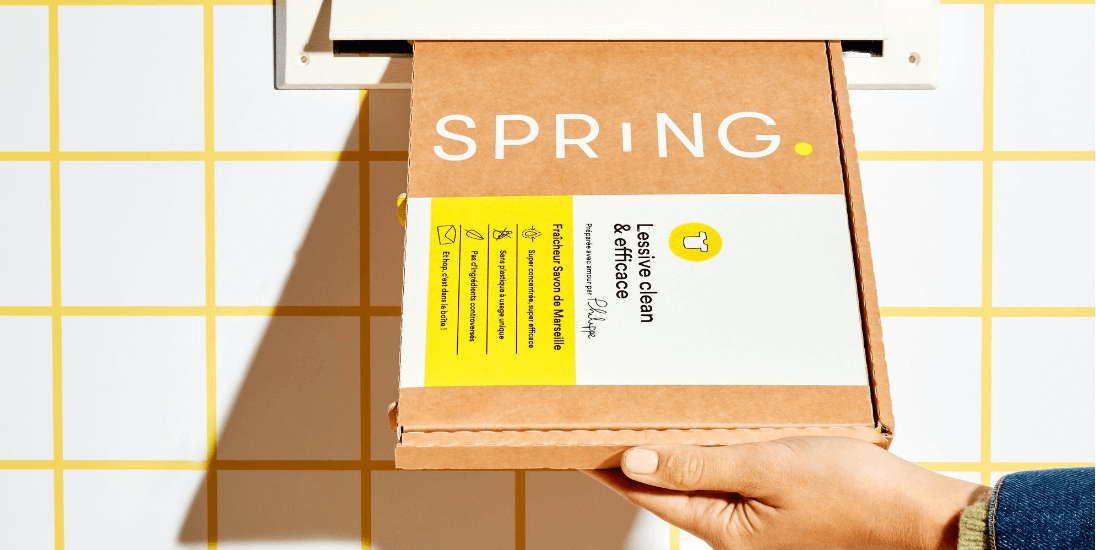 Impact dimensions of the deal
Spring's mission is to make the homecare industry less polluting.
Spring is developing a D2C homecare products offer with a minimum of plastic, CO2 emissions and without environmental and health toxicity. These products are effective and healthy, thus combining a harmless formula (no allergens, no endocrine disruptors, no allergenic fragrances, etc.); a packaging with a reduced quantity of plastic and a reduced carbon footprint due to concentrated formulas.
We measure how Spring contributes to a less polutting homecare industry: active chemical material not emitted (kg), plastic material (packaging) not emitted (kg) and eCO2 not emitted (kg).