Ava
Founders / Executives
Thibault Duchemin, Skinner Cheng, Pieter Doevendans
Ava is more than a speech-to-text transcription software: its technology helps identify the different voices in a group conversation to assign the statements to the different speakers. All this in real time. This is a unique solution in order to facilitate the understanding of deaf and hard-of-hearing persons.
With Ava, our mission is to create a fully accessible world for deaf and hard-of-hearing people.
They're hiring!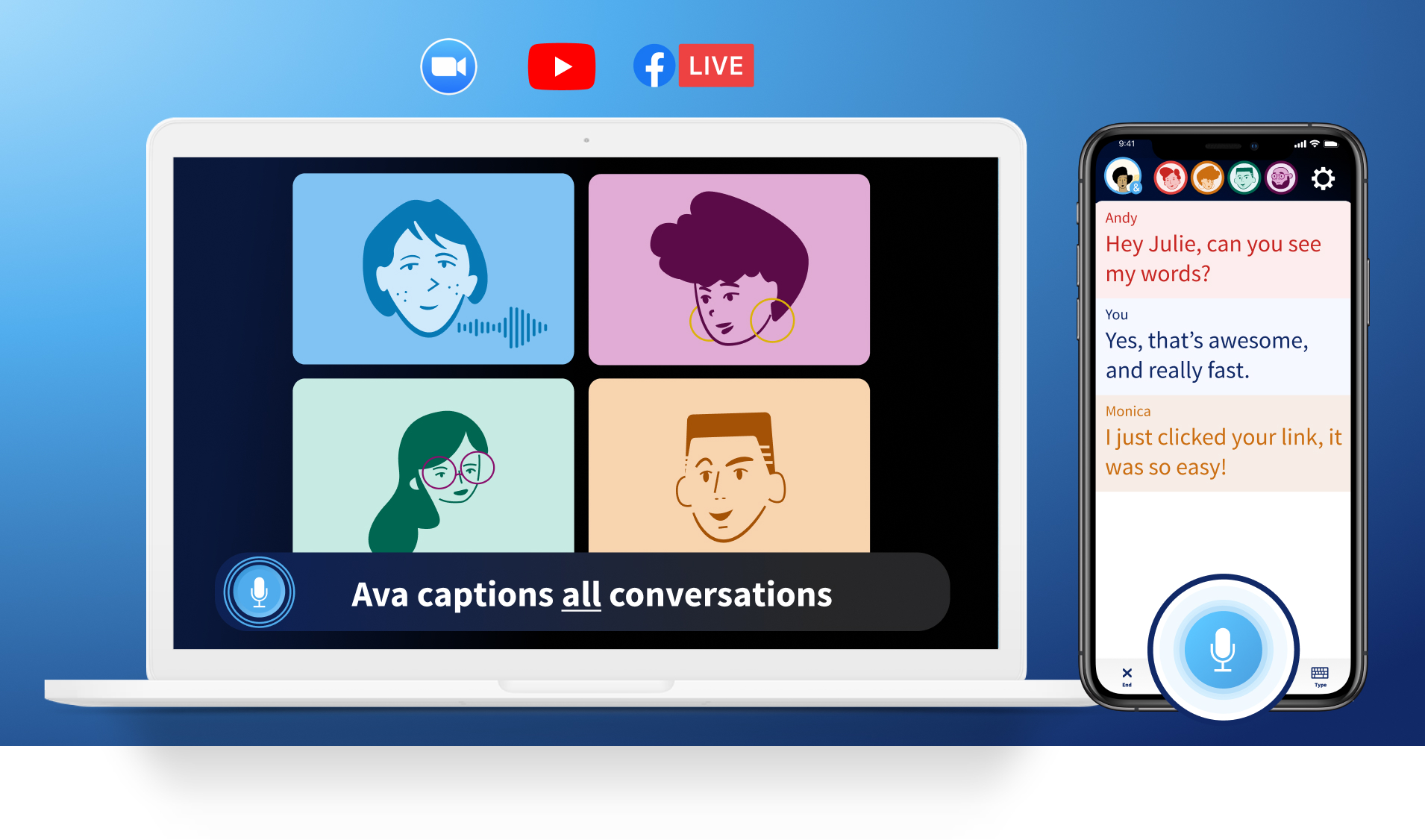 Impact dimensions of the deal
Ava's mission is to help the 450 millions Deaf or Hard of Hearing persons (DHH) in the world in understanding and in communicating.
In many countries, DHH suffer lack of opportunities in the workplace and limited access to education. Ava helps remove those barriers by providing them with a solution to participate in group conversations and meetings.
We measure the number of active users (DHH) as well as the number of B2B customers.